ZenMation is a leading-edge interactive multimedia company that applies the latest technology to creatively solve clients' adult learning, communications and marketing challenges through: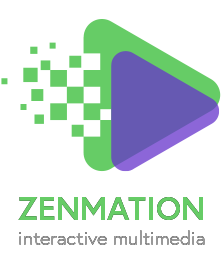 Interactive e-learning websites and blended learning solutions;
Creative video productions;
Dynamic multimedia presentations and computer animation;
A variety of other electronic media using today's latest technology.
Since its founding in 1997, ZenMation has helped organizations such as Minneapolis Public Housing Authority, Midwest Special Services, the Commission of Deaf, DeafBlind and Hard of Hearing Minnesotans, Minnesota Governor's Council on Developmental Disabilities, numerous agencies at the State of Minnesota, including the Department of Human Services, Department of Administration, Office of the Secretary of State and the Office of Enterprise Technology, numerous subsidiaries of Wells Fargo & Company and OptumHealth Financial Services to leverage technology to maximize their learning, communications, and promotional initiatives.
ZenMation has been a master contractor with the State of MN since 2012 (Vendor ID 0000237454).
The ZenMation Team
Each member of the ZenMation team is selected based on their unique talents and expertise and their commitment to providing excellent customer service and delivering high quality, innovative solutions.
---
Project Manager and Multimedia Producer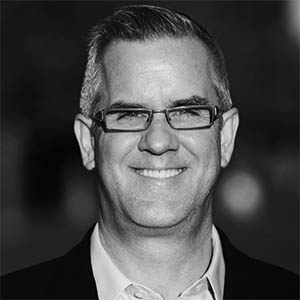 Peter Zenner founded ZenMation in October 1997 to maximize his experience as a marketing technologist in the financial services industry. Since that time, ZenMation has earned a reputation for creativity, exceptional service and delivering innovative solutions on time and with the client's budget. A key to Peter's success is his ability to understand client needs, his passion for using technology creatively, and insider's view of how companies work.  Prior to forming ZenMation, Peter managed Database Marketing at Wells Fargo.
Peter brings an impressive array of technical skills to the business challenges of ZenMation clients.  His skills include extensive knowledge of programming languages, database design, photo and video editing, vector-based illustration, simulation tools and computer animation.
As executive producer, Peter specially selects and manages a team of highly-skilled professionals to deliver innovative projects on time and on budget.
Peter is an expert at creating interactive videos, websites and training programs that are fully accessible to people with disabilities. In recent years, ZenMation has worked extensively with the Deaf community to create videos that are presented in ASL or incorporate ASL interpretation into the solution. He is also a certified trainer in 4th Generation Report Writing Languages and has a deep understanding of assistive technology. Peter holds a master's degree in Business Management and an undergraduate degree in Investments, Banking and Finance from the University of Wisconsin-Madison.
---
Lead Instructional Designer and Writer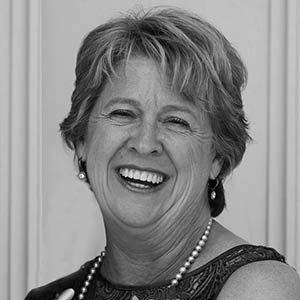 Margaret Endres has nearly 35 years of experience in writing, editing and communications consulting, including 25 years as a freelance writer and editor.  During her career, Margaret has helped a variety of corporate and nonprofit clients identify their communications challenges and develop creative solutions, including dozens of e-learning applications focused on such areas as sales development, use of technology, business ethics and email etiquette; writing and editing websites, newsletters, magazines, brochures, presentations and annual reports.
As a key ZenMation partner, Margaret has helped to conceptualize, write and edit all content for the award-winning Partners in Policymaking series of courses for self-advocates and parents of children with developmental disabilities, an innovative 10-course Caring for Life curriculum focused on the delivery of home and community-based supports developed for Mains'l Services, as well as E-TRAC, which received an "exemplary" rating from CARF. She also was the instructional designer and writer for several e-learning solutions developed for the Minnesota Department of Human Services: Working with People with Hearing Loss: Online Training for Mental Health Practitioners, Deaf Certified Peer Support Specialist training, DeafBlind 101 and Support Service Provider training.
Margaret began her career in 1980 at a Twin Cities public relations agency before joining the Norwest organization in 1983 where she eventually was named manager of employee communications for Norwest Corporation.  She left Norwest in 1991 to form her own writing and communications consulting firm.  In addition to ZenMation, Margaret's clients include Lifetrack, Midwest Special Services, Minnesota Governor's Council on Developmental Disabilities, multiple divisions of Wells Fargo and OptumHealth Financial Services and the Highland Friendship Club, a social club created to foster inclusion of young adults with developmental disabilities. Margaret has an undergraduate degree in English-Communications from the College of St. Catherine.
---
Video/Technical Director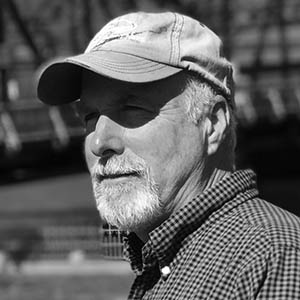 Kurt Rotter has spent more than 30 years conceptualizing, producing, directing and editing a wide range of video productions for industrial, non-profit, and corporate broadcast and web-based communications. As a video producer, Kurt's primary objective is to portray a client's story as effectively and compellingly as possible through the eye of the lens. Kurt is proficient at all pre-production, production and post-production elements required to produce a professional video, as well as keeping track of essential details, such as obtaining and managing permissions, selecting site locations, etc. Kurt brings a relaxed, flexible approach to every shoot.
For more than three decades, Kurt has created videos to meet a variety of client goals and audience needs, including vocational training, safety, human interest, marketing and other special purposes. Kurt spent the first 20 years of his career with Cargill as staff producer in the company's public affairs/public relations and organizational employee development groups. During that time, he produced hundreds of videos for internal and external use to meet specific communications objectives. In 2000, he formed his own video production company, Rotter Communications. 
During his extensive career, Kurt has created video productions that reflect virtually every genre and videographic approach, including:
Presentation Productions for Conferences
Instructional Training
Corporate Communications
Performance Management
Special Interest Stories
Kurt's clients include ZenMation, Medtronic, Cargill, General Mills, St. Jude Medical, Wells Fargo, the Langenfeld Foundation, Sight Creative, Fox Sports, SterileMed and ev3. 
---
Videographer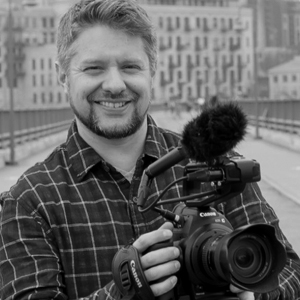 Josh Zenner brings over 15 years of experience as a videographer and television news reporter to the ZenMation team.
Josh began his career as a news reporter for WDIO in Duluth in 2003 before being promoted to Sports Director. During his career at WDIO, Josh was able to experience all aspects of video news production, including acting as cameraman, writing scripts, editing news stories, and appearing as on-air talent.
In 2012, Josh embarked on a career as a freelance videographer where he uses his television news experience to tell engaging stories through video technology. One of his most successful projects was a video spotlighting the Mill District area of Minneapolis including interviews with the people who play, live and work in the area.  Based on its popularity, the Guthrie Theater has spotlighted the video on its website.
Recently, Josh has done a number of videos for Hospitality Minnesota and the National Restaurant Association including being a cameraman for the Taste of NFL for Super Bowl LII.
Josh graduated from St. John's University in Collegeville, Minnesota with a Bachelor of Arts degree in Communications.
---
ASL Resource Consultant and Certified ASL/English Interpreter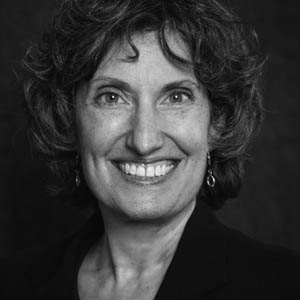 Patty Gordon brings a unique combination of skills to the ZenMation team. As an experienced instructional designer and a nationally certified ASL interpreter with nearly 30 years of experience, Patty brings an in-depth understanding of deaf culture and the learning needs of the deaf community. She has worked in a wide range of mental health settings including individual and family therapy, inpatient care, group homes, addiction groups and with offender groups in correctional facilities.
Patty also is an adjunct instructor in the ASL Interpreting Department at St. Catherine University in St. Paul, Minnesota where she has developed and taught workshops on ASL linguistics, interpreting process strategies, mentoring and performing arts interpreting. She is a regular ASL interpreter for performances at the Guthrie Theater and other venues.
As an educator, Patty has designed and facilitated a variety of programs, including creating and administering a series of courses through Utah State University designed to enhance the ASL interpreting skills of K-12 interpreters in 14 states. She also helped to design and implement mentoring programs for K-12 interpreters in Minnesota and developed ASL training and consulting services for interpreter mentoring programs in five states and Canada. She has worked as an interpreter educator for the Educational Interpreter Certificate Program (EICP), a blended learning program, and has helped to develop and deliver summer educational interpreter institutes in Minnesota, Oregon and Kansas.
Patty is the co-author of "The Mentor's Companion," a resource text for interpreting mentors. She has a B.A. in Linguistics from Metropolitan State University, a Master of Liberal Studies from the University of Minnesota and holds Teaching ASL and Master Mentor certificates from the University of Colorado at Boulder.